Elevate Lower Limb - The Partnership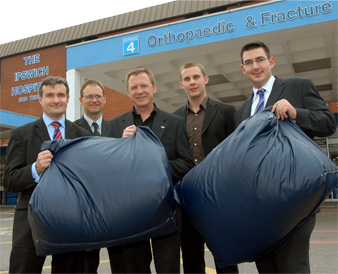 Health Enterprise East (HEE) worked with The Ipswich Hospital NHS Trust to build a relationship with their commercial partner to aid develop, manufacture and market Elevate Lower Limb. Precision Stitching Limited, a well established manufacturer of hospital mattress covers, bean bags and cushions based in Nottingham, with their experience, knowledge and current product range was a perfect match. Due to this successful relationship HEE was able to negotiate an exclusive licence between the Trust and company.
Elevate at the Ipswich Hospital Dr Phillip Smith who is the IP Lead at The Ipswich Hospital NHS Trust said: "Being able to tap into HEE's resources which include considerable knowledge of licence deals and building commercial relationships was extremely beneficial. This took the limb support from being a concept into an actual product that is currently being trialled."