Elevate Lower Limb - Introduction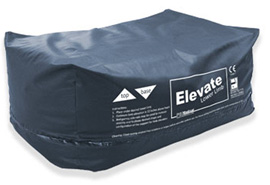 A support for lower limbs which reduces swelling and thus complications.
Injuries to the lower limbs, resulting from surgery or trauma, can result in life-threatening complications if the limb is not supported and elevated at an appropriate level. Current equipment to achieve this effectively has, to date, been confined to a frame (known as a braun frame), with fabric stretched over the cradle, or pillows.
However, patient experience and clinical evidence suggest that the frames are cumbersome to assemble and uncomfortable for long-term use.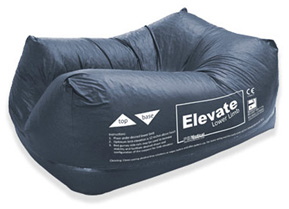 To meet the need for a simple but effective way to elevate lower limbs both in acute and community settings, a special orthopaedic support - called 'Elevate Lower Limb' - has been invented and developed through a collaboration between a Consultant Orthopaedic & Trauma Surgeon at The Ipswich Hospital NHS Trust and a bean bag manufacturing and distributing company named Precision Stitching Limited.